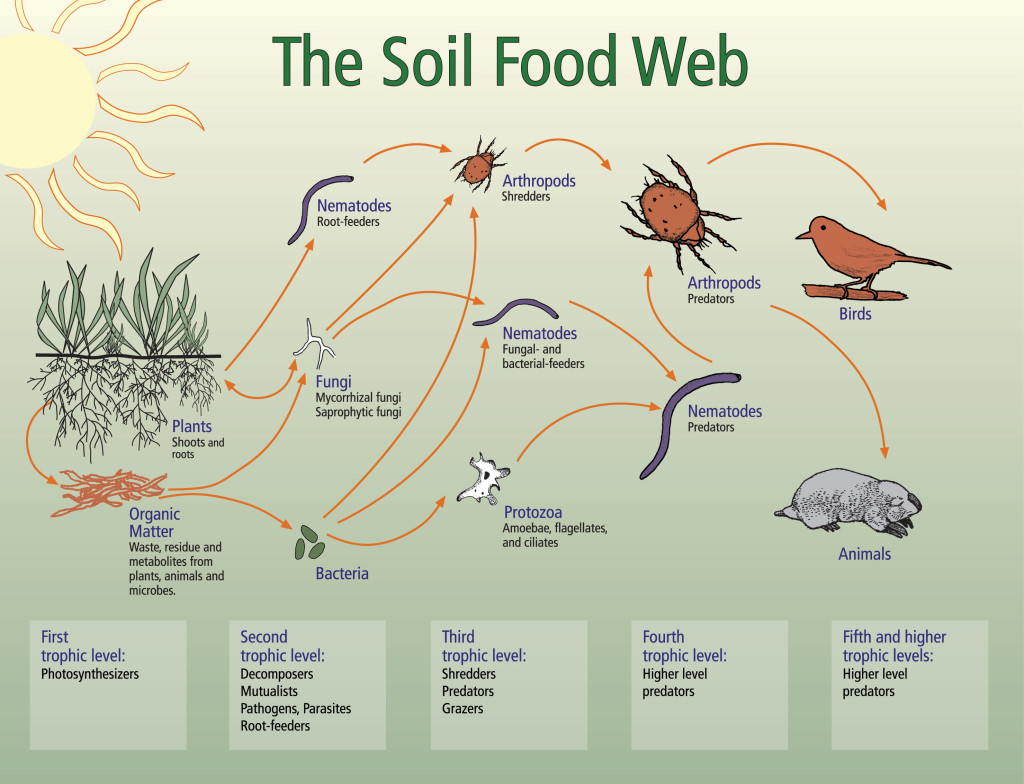 Diagram courtesy of Soil Foodweb Inc. Dr. Elaine Ingham
Organic Air Tree and Shrub Care supports plant health through root health. That starts with proper planting and mulching, but the other major component of root health is available soil oxygen.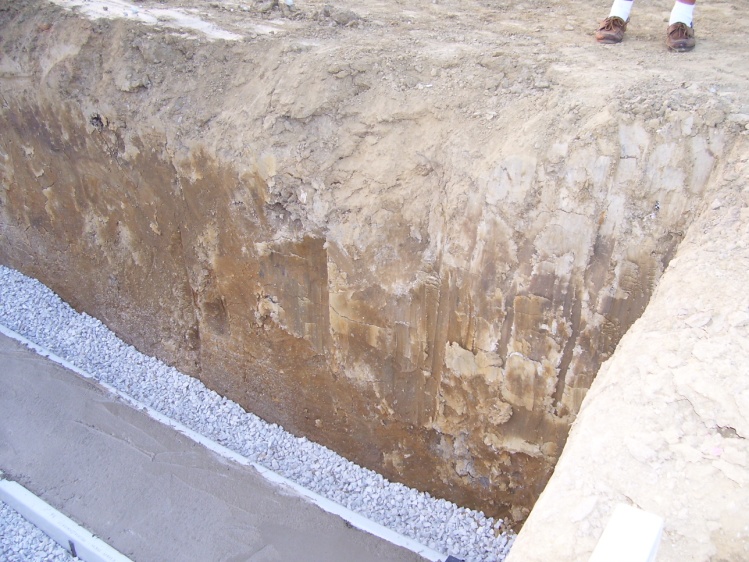 Most trees planted in urban environments face soil compaction. As the photo of a home foundation illustrates (right), the ground around a new home is often as solid as concrete. During construction, traffic from heavy equipment destroys any existing natural soil structure, leaving behind soil that is compressed and without adequate pore spaces to hold oxygen and water. Unlike a forest floor environment where the earth in trees' root zones is loose and pliable, the effects of soil compaction mean most urban soils are extremely limiting to root development.
Organic Air Tree and Shrub Care offers several options for soil decompaction and remediation designed to create an environment that favors a vibrant community of soil life. Active soil life promotes sustained soil aeration, helping restore your property's soil to a self-sustaining ecosystem of thriving microbial life, available plant nutrition, and oxygen-rich habitat.
Air Knife Compacted Soil Solution
Beneficial soil microbes are aerobic, meaning they require sufficient oxygen to thrive. Organic Air Tree and Shrub Care offers Air Knife soil compaction solutions that can help fracture compacted soil and open up much-needed pore space to help soil microbes breathe. Our Air Knife approach utilizes compressed air to provide an instantaneous reduction in soil compaction. This increases microbial activity and raises levels of available mineral nutrients for plant uptake. However, unless a continued source of microbe food (carbon) is made available, the microbial population will eventually recede, and the soil will settle back into the pore spaces, becoming recompacted over time.
Support Soil Health With Biochar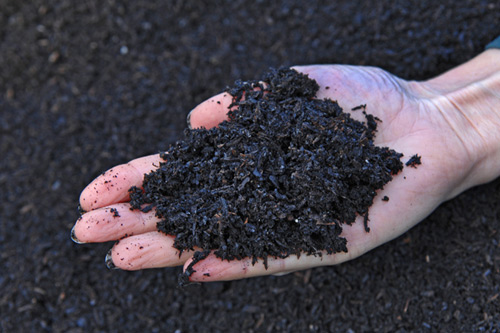 One long-term solution for compacted soil is biochar. At its core, biochar is a form of carbon (organic matter) that does not break down further once it is in the soil. Unlike other types of organic matter that are consumed by microbes, biochar persists and serves as something like a coral reef in the soil. It is not food, but rather a wonderful home for vibrant biodiversity of soil life. As the magnified image illustrates, millions of tiny pores serve as vessels for oxygen and water in the soil. In addition, biochar has electrical properties that attract both positive and negative mineral ions that are held until microbes release them to plants.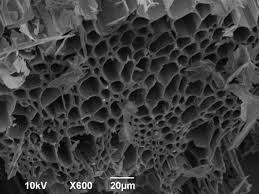 Biochar can be applied topically to large areas or incorporated into the soil. In both applications, the biological activity is jump-started with one of our liquid organic nutrient solutions. Organic Air Tree and Shrub Care offers three tiers of compacted soil treatment:
Deep soil Air Knife aeration followed by application of biochar and liquid bio-activator solution
Application of biochar and liquid bio-activator solution
Application of liquid bio-activator solution only
The most effective process is the combination of Air Knife aeration to break up compacted soils followed by application of biochar and liquid bio-activator solution to feed and support long-term microbial population health.
In all cases where long-term soil aeration is the goal, a single application of bio-activator solution is recommended annually, or at least every other year. With routine application of the bio-activator solution, mechanical aeration should not be needed beyond the first time, and biochar, once applied in the appropriate dose, will not need to be reapplied.
If you're looking to fight the effects of soil compaction and promote healthier plant growth on your property, Organic Air Tree and Shrub Care is standing by to serve you. Serving Avon, the greater Cleveland area, and west to Sandusky and Norwalk, we are your answer for organic approaches to soil and plant health. Call now to get started.
Resources
More information on biochar: http://biochar-us.org/soil-water-benefits-biochar