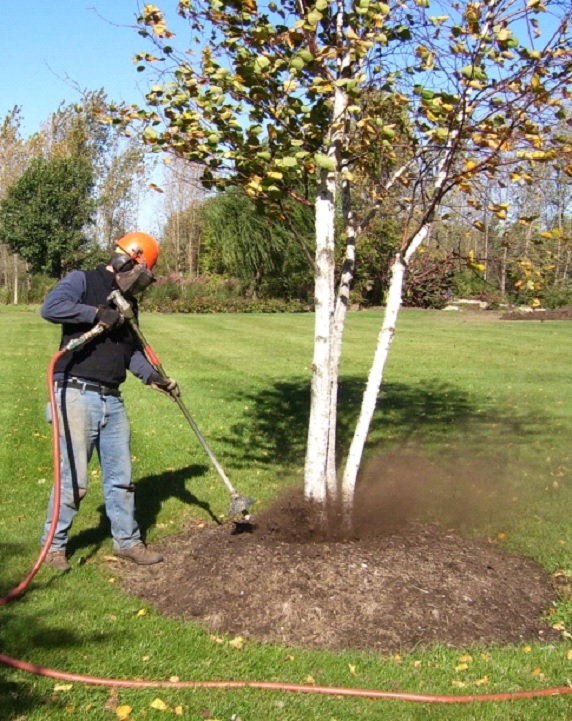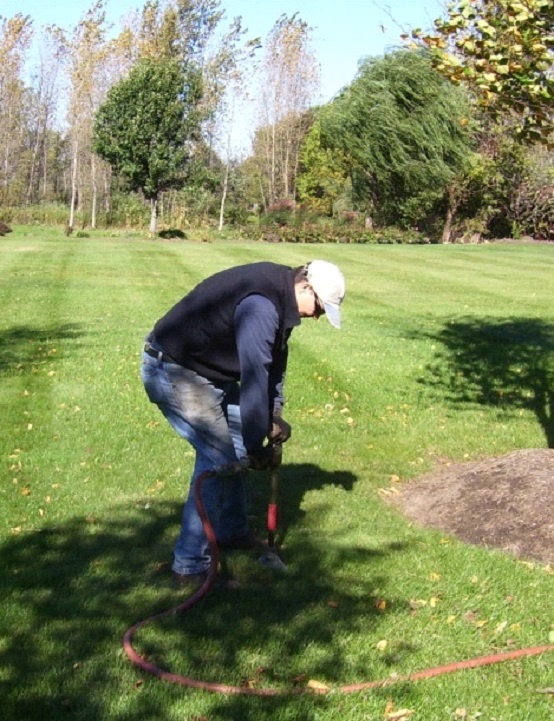 When you think of tree care service, you don't typically think of root treatment. However, the simple truth is that healthy roots are the foundation of any healthy tree. Having the appropriate aeration, root trimming, and organic soil treatment is vital for optimal health. If you're searching for "tree care near me," you're in the right place!
Serving Avon, OH, and as far west as Sandusky and Norwalk, Organic Air Tree and Shrub Care specializes in providing professional tree care services that are geared toward your tree's total health. Our expert team can examine your tree and diagnose its specific issue before providing targeted solutions designed to supply nutrients, encourage healthy root growth, and deter pests. Our tree maintenance company is committed to offering the type of advanced tree care many other local tree and shrub care services overlook, including soil and root treatments. Our goal is to help your trees thrive from the roots on up!
For your free estimate or to learn more about our certified tree care solutions, call Organic Air Tree and Shrub Care today.
Soil Treatments
Soil compaction. Poor drainage. Incorrect planting. These are all common tree problems that can cause unhealthy root development and interfere with a tree's ability to transport nutrients out of the soil. The good news is, however, that all of these issues can be effectively resolved with Air Knife aeration from Organic Air Tree and Shrub Care.
This innovative tree health care step uses the Air Knife tool to inject high-speed air into the ground. This fractures compacted soil, loosening it to improve drainage and encourage root spread. We can also use the Air Knife to excavate soil and mulch away from tree trunks for improved growth. Unfortunately, many landscaping companies leave the burlap wrappings and wire baskets in place when planting new trees. This incorrect tree planting step can prevent roots from spreading out and lead to girdling roots and other problems. Our Air Knife soil treatment can counteract these poor tree planting practices through deep aeration and soil fracturing, helping put your tree on the road to recovery.
Girdling Root Removal
Stem-girdling roots occur when roots grow around the trunk of the tree, rather than out and away. Often caused when trees are planted too deeply or when too much mulch is piled up against the trunk, girdling roots eventually grow around the stem and kill it. Our professional tree care team can carefully excavate around the tree root flare to identify any root girdles and safely trim them away to help prevent tree demise. In many cases, we recommend combining girdling root removal with Air Knife aeration and deep-root fertilization to foster better root growth post-treatment. For best results, we recommend removal be performed when the tree is still young. However, if you have discovered girdling roots or noticed leaf dieback on one side of an older tree, please don't hesitate to call. Girdling roots kill trees, and our tree care specialists want to help keep that from happening!
Organic Air Tree and Shrub Care proudly provides our range of quality tree care solutions to both residential and commercial customers in Avon and across the greater Cleveland area. We want to help keep your trees healthy and flourishing. Call now to find out more about our advanced tree care services!