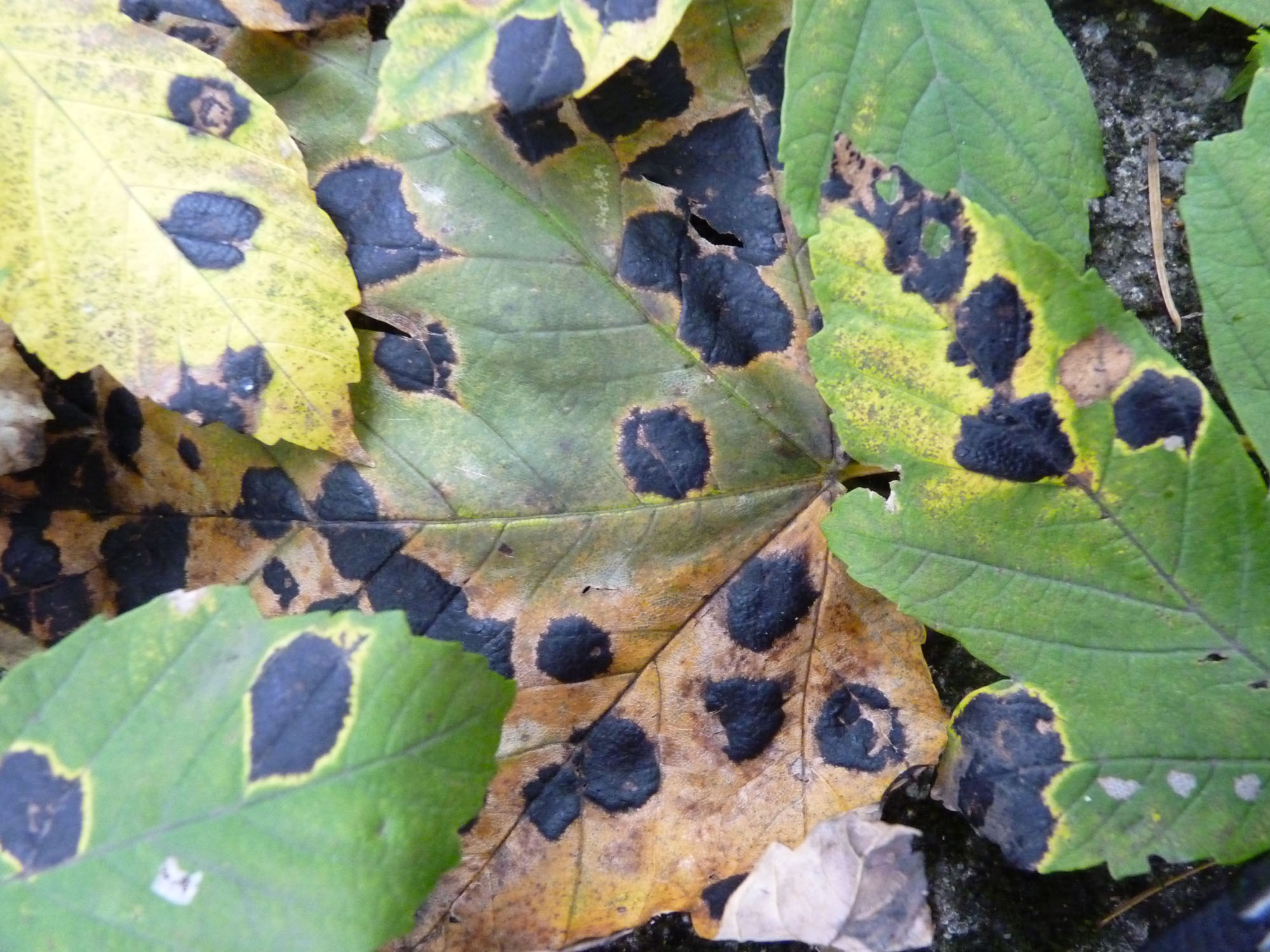 Looking for tree disease treatment? Wondering if that leaf spot disease is fungal or bacterial? Concerned your maple tree is dying? When you suspect a tree on your property is not healthy, you can be full of questions. The best route to accurate answers is to call in a Certified Arborist. Instead of just guessing or googling "maple tree diseases" in hopes of finding an image that looks just like your tree's leaf spots, working with a tree disease specialist can provide a correct diagnosis and effective treatment. The end result is simply better tree health.
If you have concerns about a diseased tree in Avon or the greater Cleveland area, Organic Air Tree and Shrub Care can help! Our tree disease experts can provide a diagnosis, offer sick tree treatment, and even help prevent future tree disease for property owners as far west as Norwalk and Sandusky. We have more than 20 years of experience treating sick trees just like yours, and we have a Certified Arborist on staff for your peace of mind. We're the tree doctor you can count on for precise tree disease identification and relief. We can deal with a wide range of tree pests and diseases, so contact us now to get started. We offer free estimates, so you have nothing to lose!
Cause of Tree Diseases
Diseased trees suffering from bacterial and fungal infection were often suffering from environmental stress prior to getting sick. That's because, just like not getting enough sleep makes you more susceptible to getting a cold, trees that are under stress are less likely to fight off pathogens. At Organic Air Tree and Shrub Care, we promote tree health by reducing that stress so your trees can better avoid leaf spot disease and other ailments.
Organic Air Tree and Shrub Care offers a range of approaches to foster a healthier growing environment for your tree.
Air Knife Aeration: Many tree root diseases can be exacerbated by an anaerobic (low oxygen) setting, often caused by soil compaction. Our Air Knife treatments can break up compacted soil while introducing oxygen, eliminating anaerobic conditions.
Deep Root Feeding: Providing tree fertilizer to the roots helps encourage strong root growth and provides robust nutrition to the entire tree. Our organic deep root treatments use a bio-active solution of vitamins, minerals, beneficial microbes, and more to promote tree health.
Foliar Nutrition: We use organic foliar sprays to help both healthy and sick trees rapidly absorb nutrition. This helps strengthen them to fight off tree pests and diseases without any harmful environmental effects.
Because of our commitment to organic tree health, Organic Air Tree and Shrub Care does not spray chemical fungicides. If you desire tree fungus treatment to improve the aesthetic appearance of a tree on your property, we can refer you to a local tree service that does provide fungicidal sprays. We do strongly recommend, however, that you also treat your sick tree with our foliar nutrition and tree fertilizing regimen to boost tree health and prevent future disease.
Common Deciduous Tree Diseases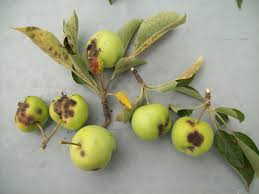 Apple Scab
Rust Diseases
Bacterial Fire Blight
Phytophthora
Verticillium Wilt
Leaf Spot
Tar Spot
Armillaria Root Rot
Oak Wilt
Powdery Mildew
Anthracnose
Common Evergreen Tree Diseases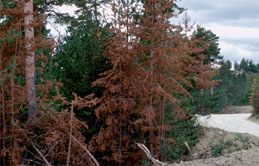 Diplodia Tip Blight
Cytospora Canker
Spruce Needle Cast
Phytophthora
Phomopsis
Prevent Tree Diseases
One of the best ways to prevent tree sickness is simply to plant disease-resistant trees. Most tree species include varieties that are not susceptible to common bacterial or fungal tree diseases. Simply planting these varieties can help you avoid having a sick tree in the future.
If you are looking to avoid tree illness or you're ready to replace a tree you recently lost due to disease, feel free to call Organic Air Tree and Shrub Care. Our tree disease specialists can make recommendations regarding resistant varieties as well as provide proper planting advice or recommend qualified tree installers to foster healthy tree development. We are here to help with tree disease treatment every step of the way, and if that means we can help you enjoy healthy trees by preventing you from ever needing sick tree treatment, we'd love to do so. Call our tree doctor now to learn more!
Resources